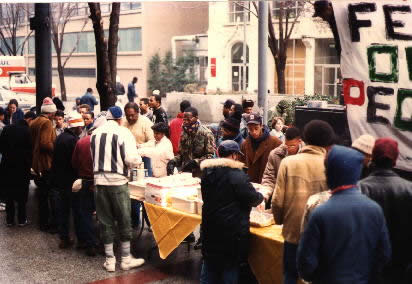 The First We Feed Our People
When WFOP was first launched in 1988, programs that provided for the homeless, including most shelters, did not provide meals on Sundays and holidays. As a result the King Holiday would harm those that he dedicated the last days of his life attempting to help - under served and poor people.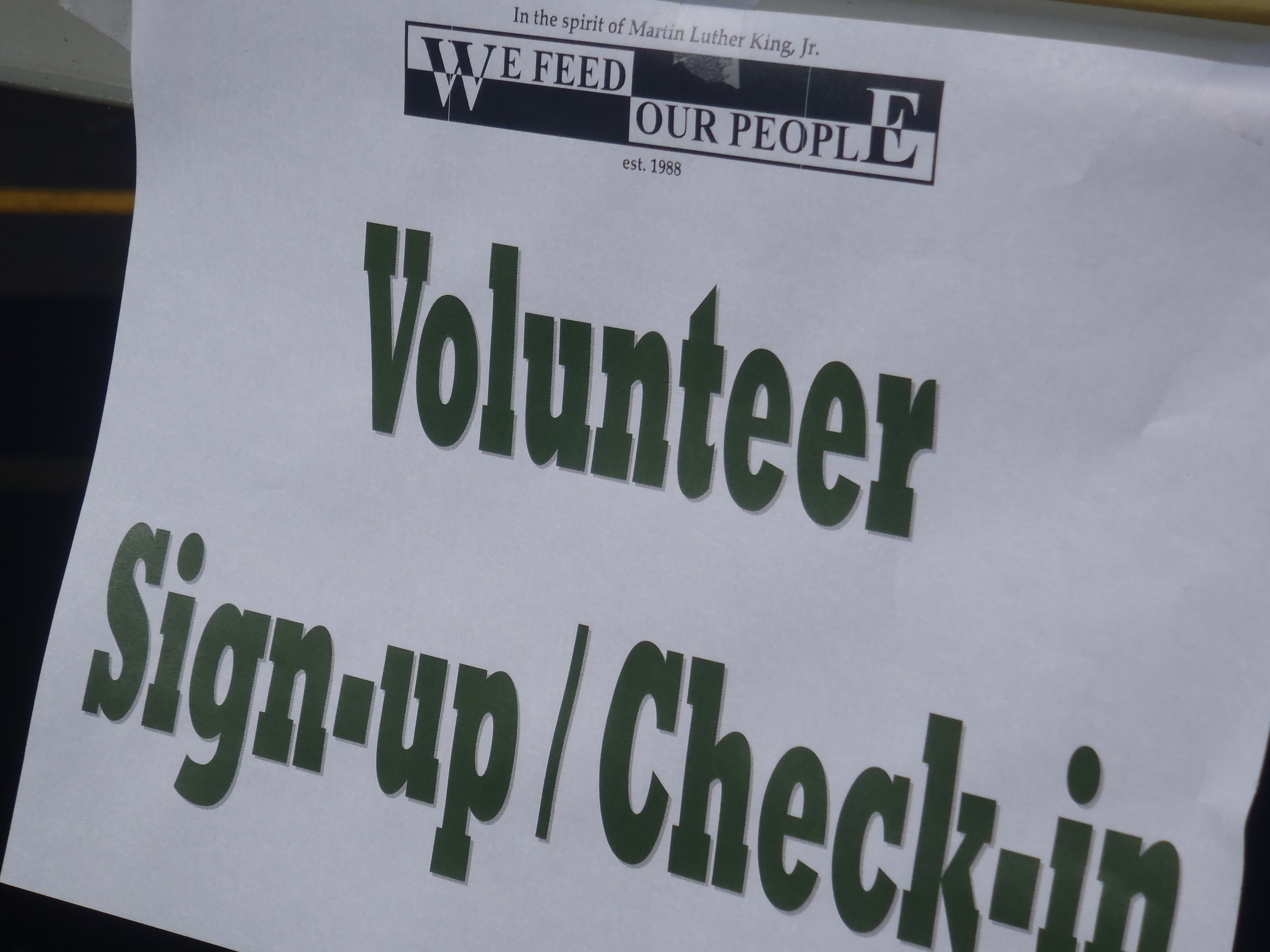 Volunteers are our Life Blood
We Feed Our People is a 100% volunteer organization and 100% of the proceeds go directly to the facilitation and execution of the King Holiday service project. Though our slots are for 2 hour periods, feel free to volunteer longer if you have time to spare. *If you have volunteered with us in the past, and you're interested in serving as a TEAM CAPTAIN, please go to our "Contact Us" page and let us know.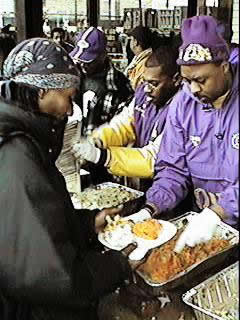 Weekend of Service January 14-16, 2017
This year represents 30 years of service through providing hot meals and warm clothes for homeless and underserved residents in the District of Columbia. On January 14-15, volunteers will gather at the Howard University Law School cafeteria to prepare the meals. On January 16th, we will be at the Children of Mine Youth Center, Inc. (2263 Mt. View Place, SE Washington, DC 20020) in the historic Anacostia neighborhood to serve meals and distribute winter clothing and toiletries.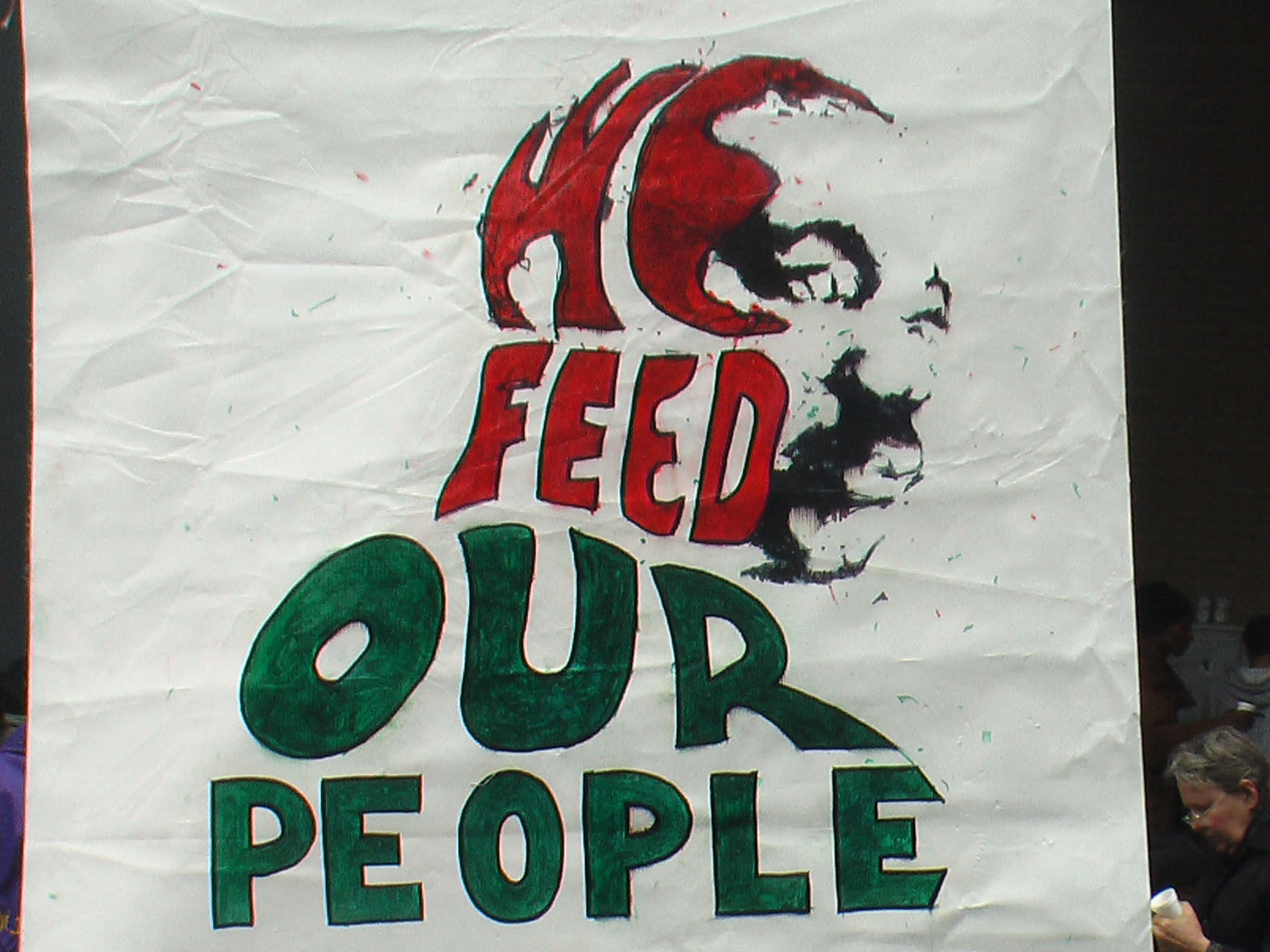 Our Mission
More than a day off, is the catalyst behind the community based coalition of concerned individuals and organizations formed in Washington, DC in 1988. We commemorate the works and life of Dr. Martin Luther King, Jr. by reaching out to those most vulnerable the homeless. We Feed Our People provides a nutritious meal and warm clothing for homeless citizens in the Nation's Capital as a way to keep the work of a great hero alive. Shine a light on the plight of the poor and neglected. Donate or volunteer today!